Market Conditions Overview Report
The Market Conditions Overview is a quick way to generate a CMA intended to provide anyone including builders, mortgagees, lenders and others concerned with local housing conditions, with a clear and accurate understanding of the market trends prevalent in the subject neighborhood. 
Steps to Generate a Market Conditions Overview Report:
1 Select Comparable Sales Activity on the "Choose Your Search" screen.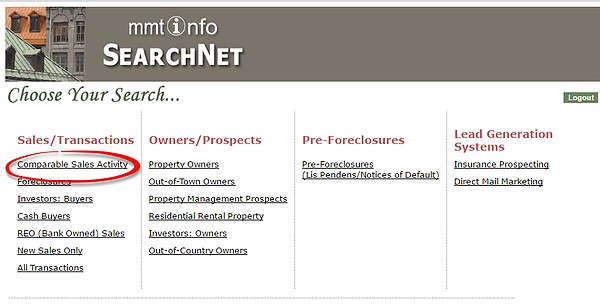 Please view the Market Conditions Overview Video
2. Select the county where your subject property is located.
3. Enter your search criteria
4. Select Search to display your results (You may need to remove some records that could skew your data results such as Quit Claim Deeds)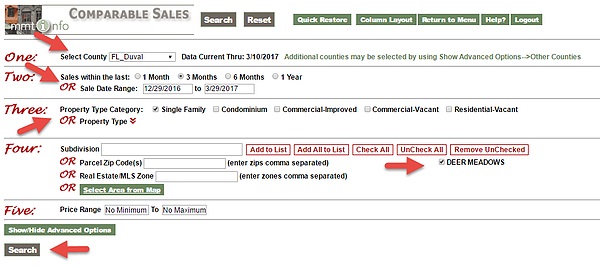 5. From the top menu bar, select Market Conditions Overview under the Reports tab
6. Download or print the report.